Choose a hexagram according to the trigrams

upper
lower
"Nature is written in symbols and signs"
John Greenleaf Whittier
"In nature's infinite book of secrecy, a little I can read"
William Shakespeare
If you prefer this website the way it was
several years ago, then click here.
The origin of the hexagrams:
From sundial GUI to
hexagram GUA
*
The meaning of the name of this book
YiJing, book of Yi (or I)
*

Yi-mages
The names of the hexagrams and their images
*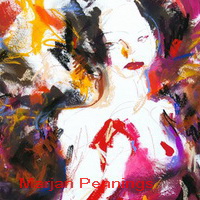 More Yi-mages
Dragons, images, dao's origin
and imaginings.
*
The structure of a hexagram
and the problem of multiple moving lines
*
Yao Ying, mirrors and reflections:
moving lines and their relations
*
Omen-terms
etymology and meaning of characters
*
*
Trigrams
the characters of their names with their meanings
*
*
The Bagua pattern
for the hexagram lay-out
and a Bagua-reading
*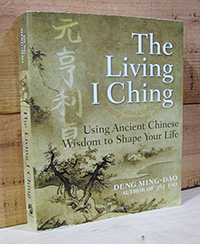 My bookshelf
You'd like to understand the Yi - as a science
(and more)?
Read the books by Katya Walter, the TOE-series!
*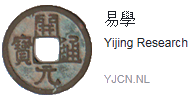 Harmen's pages (not yet complete)
*

De Yijing (I Ching, I Tjing) in Holland

*

About me and stuff which interests me
Email
Yijing books at Amazon.com
And at Bookdepository.com