Shenshu oracle published!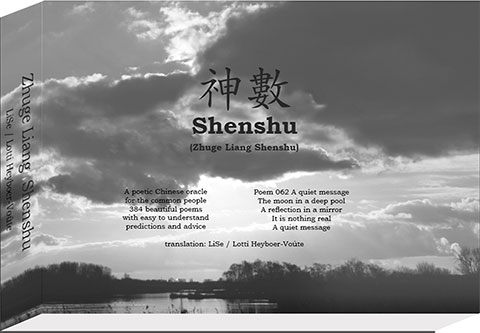 The Shenshu oracle (second edtition) can be ordered. € 29,95

The first edition (with some errors) costs € 25. It can be ordered from LiSe - send mail. Sending to the US: € 28.15, Netherlands: € 7.
Hardcover, 378 pages, 123 photos and 48 illustrations of the background stories.
Size: A5 horizontal: 14.8 cm. high, 21 cm. wide, 3,25 cm. thick.
Download a sample of 52 pages (pdf)
This publication is for Europe, next month (June 2019) I hope to have it available through Amazon US.
Many poems are based on interesting stories from Chinese history or myth. I added them, with illustrations, in between the explanations of the poems.
Soon:
The paperback of 378 pages, with the 384 poems of the Shenshu and for every poem the translation and an interpretation, 123 photos and 48 illustrations.
The paperback of 322 pages, with the complete text and 48 illustrations, but without photos.
The ebook with the complete text and 48 illustrations, but without photos.
The pdf with the complete text and 48 illustrations, but without photos.

Six pages of the hardcover Shenshu



Two pages of the paperback Shenshu
(without photos)


Same size (A5 horizontal) but 322 pages.
No photos on the pages of the poems, but with the same illustrations of the background stories as the hardcover version.
Available end of 2020 (I hope), but price not yet decided.
Pages which are similar in all issues:


Explanations

Stories of backgrounds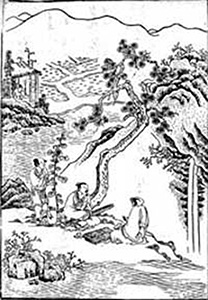 There are many verses which are based on stories, paintings, poems or on historic happenings.
In the image: the qin player Yu Boja with his friend Zhong Ziqi, who could 'hear the sound'.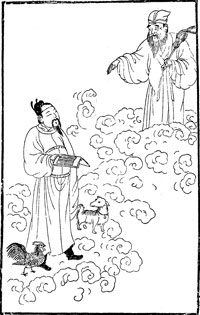 Or Liu An, a Han dynasty prince, who was "author-editor of the Huainanzi", a "bumbling rebel who took his life to avoid arrest", and a "successful Daoist adept who transformed into a xian and rose into the air to escape prosecution for trumped-up charges of treason and flew to eternal life".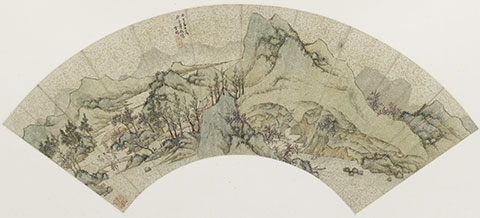 'Tao Yuan'
The utopia-myth Tao Yuan, with the Peach-blossom land of bliss nobody could ever find again.
A famous battle with an unexpected victory thanks to the East wind, and a disastrous end for the much bigger army of the enemy.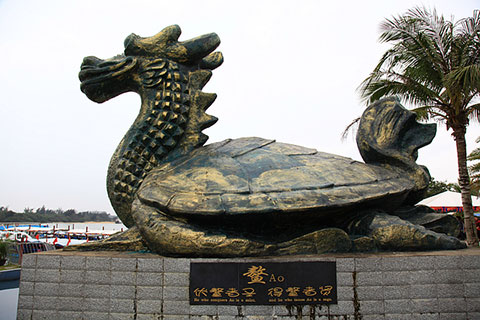 Tigers and dragons and the turtle Ao.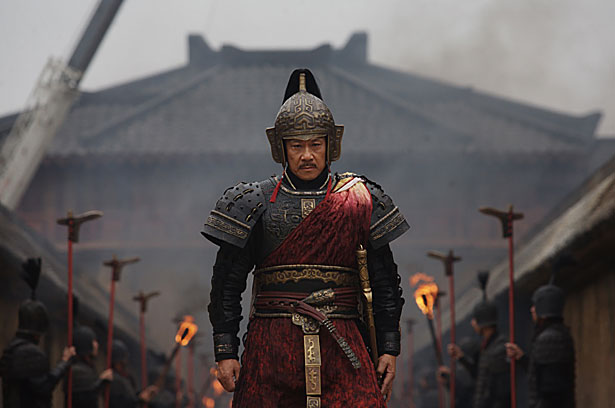 A famous opera which made its way into cinema and theater.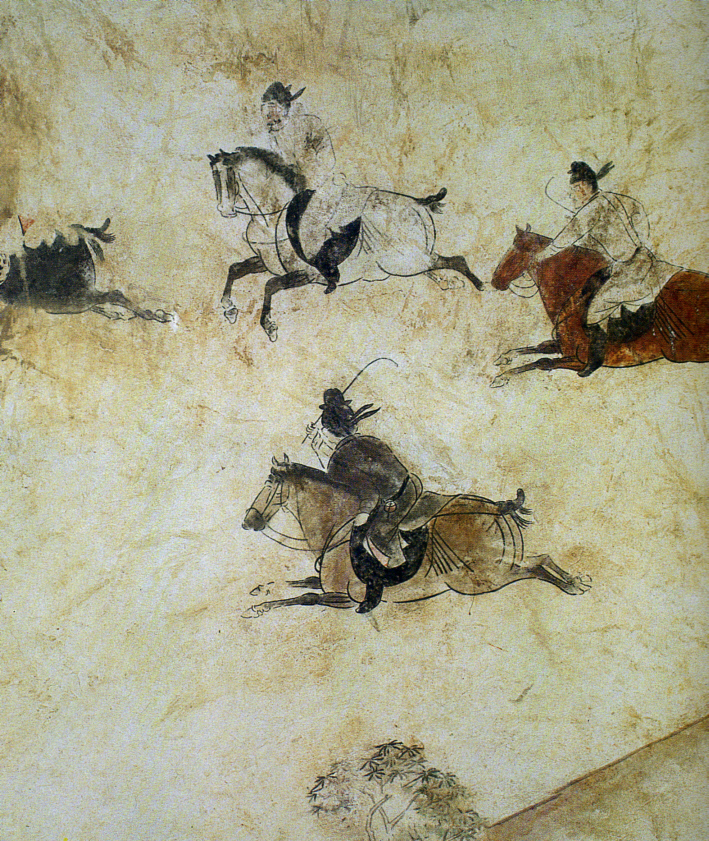 Riders on horseback and cities famous for their flowers.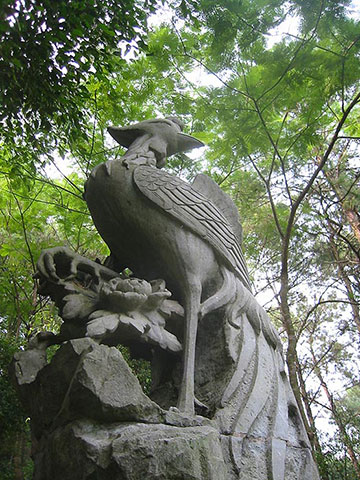 Huang Feng, the Chinese Phoenix, which rather resembles Roc.